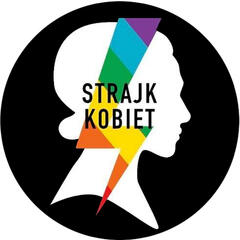 ABORTION IN POLAND
made by @sanriobitxh
On 10/22/2020 Polish Constitutional Tribunal accepted law that prohibits abortion in a case of foetal defects. This means, that abortion will be legal in only two cases: rape and when mother's life is endangered. It has been already hard to get an abortion in Poland and now it will be almost impossible.
On 01/27/2021 Constitutional Tribunal published this law, which makes it now obligatory. Abortion is now almost completely prohibited.
PLEASE SHARE AND JOIN PROTESTS!
---
What is happening?
In 2007 there was an attempt of disclosuring protection of life from the conception in the Constitution. The proposal was declined. In 2015 civil initiative proposed a complete ban of abortion in Poland, but it was rejected by Polish parliament. In 2016 "Stop Aborcji (Stop Abortion, civil movement)" introduced a complete ban excluding a situation when woman's life is endangered. The bill included penalty of 5 years of inprisonment for abortion providers. The bill was voted to be in further works and debates on 22nd of September 2016. On the same day the "Razem (Together, left-wing party)" organised a "Black Protest". Thousands of women all over Poland went out to protest. Polish politician - Barbara Nowacka - was collecting signatures to liberalize Polish abortion law. The lawmakers voted the bill down.
In 2017 an organisation "Ratujmy Kobiety (Save the Women)" introduced a project allowing women to get abortion up till the 12th week of pregnacy, introducing sex education at schools. This bill collected over 400 thousand signatures. Sadly, the bill didn't pass. Doctors are able to refuse abortion under "conscience clause" and plan B pills are availible only by getting a prescription from your doctor.
On 22/10/2020 Constitutional Tribunal ruled that abortion in case of fetal defects was unconstitutional.
In 2016 Constitutional Tribunal was took over by the ruliling party PiS ILLEGALLY.
Where to look for help?
Phone numbers
Aborcja bez granic (Kobiety w Sieci): +48 22 29 22 597

Aborcja bez granic 2 (Kobiety w Sieci): + 48 22 30 70 791

call between 8am - 8pm
Petitions & funds
Petitions
Fundings
INTERNATIONAL PROTESTS
01/27/2021
Berlin - Przyłębscy Residence
London - Polish Embassy
Please follow "Ogólnopolski Strajk Kobiet" on facebook for further dates and information